A happy Chinese New Year to all our readers. The 15-day event, which runs until February 6, marks the arrival of the Year of the Dragon.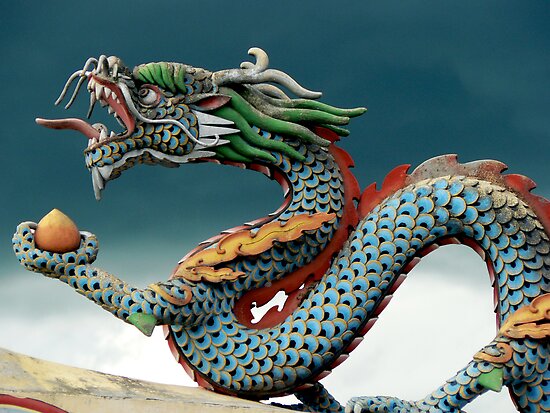 Chinese and other communities across the UK will be celebrating throughout the extended festival, and London will hold its own organised celebrations next Sunday, including an official ceremony attended by Mayor Boris Johnson as well as Chinese Ambassador to London Liu Xiaoming.
Here in the West Wight the Hong Kong Express restaurant in Freshwater is again celebrating with
a Lion Dance
to bring good luck for the coming year. This will be at 6 p.m. next Sunday, the 29th.
The Dragon is the fifth sign of the Chinese Zodiac, which consists of 12 Animal signs. The Dragon is a creature of myth and legend. In ancient China, the celestial Dragon represents an emperor and power. Today, it is the ultimate auspicious symbol signifying success and happiness.
In Sung Dynasty (a Chinese imperial dynasty lasting from AD 960 - 1279) texts, the dragon is described as having the head of an ox, muzzle of a donkey, eyes of a shrimp, horns of a deer, body of a serpent covered with fish scales, and feet of a phoenix. The dragon usually clutches a pearl symbolic of its super-natural powers. Invariably accompanied by thunder and rain, dragons move like lightning and whirlwinds - - all powerful yet totally unpredictable.
For each of the 12 years, the Chinese zodiac includes animals, which has a very interesting legend. According to the Chinese, it is believed that before Lord Buddha left the earth, he summoned all of the animals to come before him. However, of all the animals, only 12 showed up to bid him farewell. In honor of these 12, Lord Buddha named a year after them. The belief is that the animal associated with each year rules over it. Therefore, the lifestyle and personality of the person born under that animal sign is strongly influenced by that particular animal, being supported by the old Chinese saying, "This is the animal that hides in your heart."