Now here's one you may have missed.
The Disciple Shoppe Bible Bookstore in Emporia, Kansas USA put this quote in their window: "The best cure for Christianity is reading the Bible."
The quote is attributed to Mark Twain.
You might also recall that back towards the end of 2013 retailer Costco had to apologise for labelling copies of the Bible "fiction" at a store near Los Angeles. A local pastor saw the bibles while looking for a gift for his wife.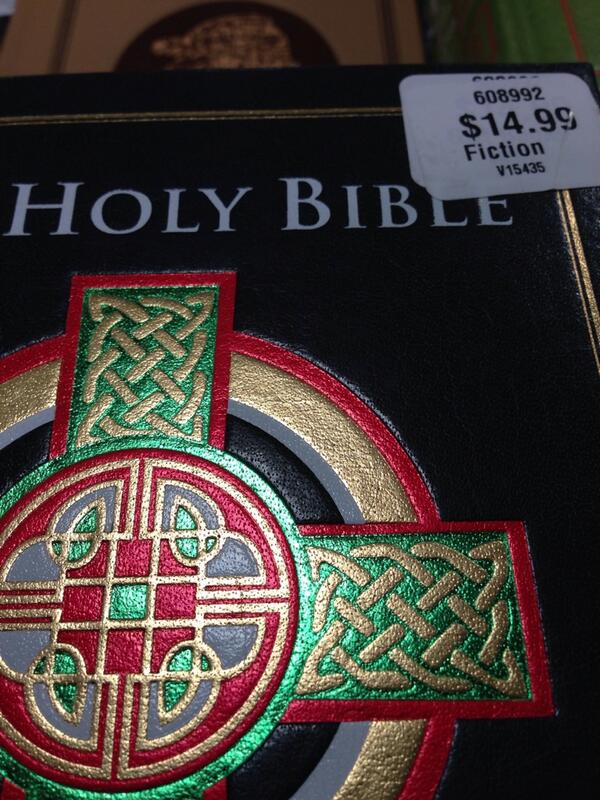 All that on top of the banner that Acomb Parish Church in North Yorkshire were going to display this Easter which read "CHRIS IS RISEN"
...........until the printer spotted the mistake.