This weekend the Triratna Buddhist Community will be celebrating its founding 50 years ago on the 6th of April 1967.
Formerly known as the Friends of the Western Buddhist Order (FWBO), Triratna is an international fellowship of Buddhists founded by
Sangharakshita
in the UK in 1967 describing itself as "an international network dedicated to communicating Buddhist truths in ways appropriate to the modern world". In keeping with Buddhist traditions, it also pays attention to contemporary ideas, particularly drawn from Western philosophy, psychotherapy, and art.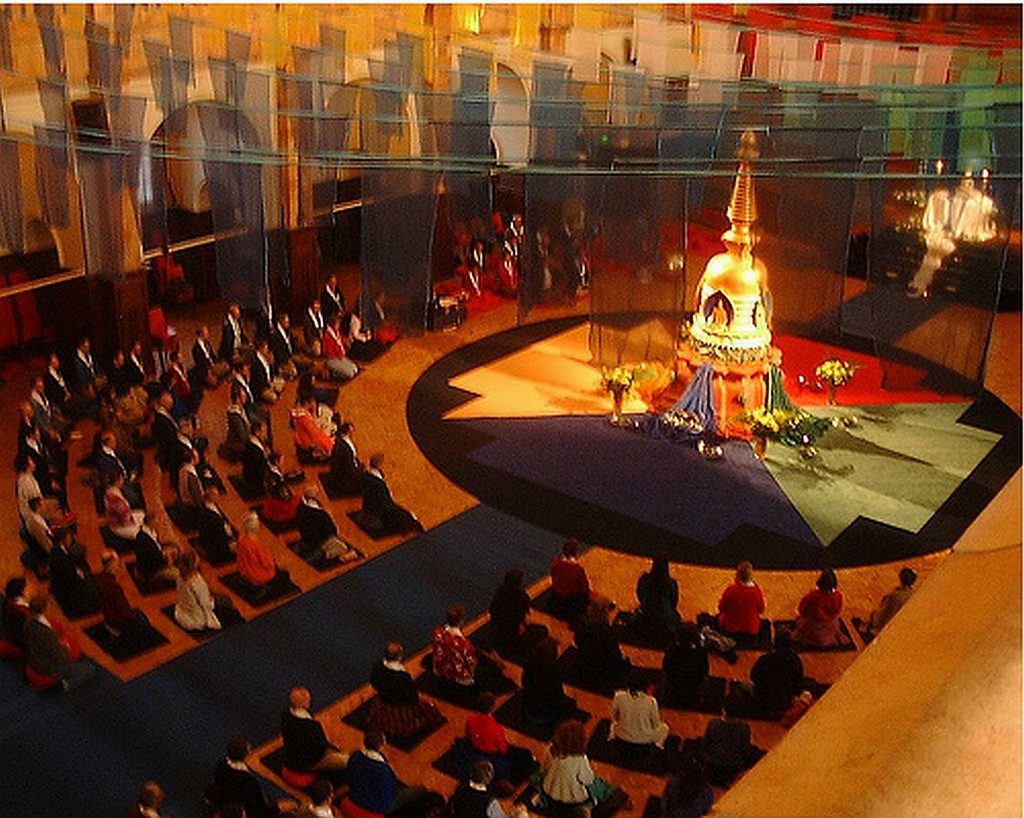 The group has more than 100 branches around the world affiliated with the community, including in North America, Australasia and Europe. In the UK, it is one of the largest Buddhist movements, with some 30 urban and retreat centres.
Its largest following, however, is in India, where it is known as Triratna Bauddha Mahāsaṅgha.
This Buddhist group has its roots in the scattered contacts that Sangharakshita had in the 1950s with Dr. B. R. Ambedkar.
Dr. Ambedkar was an Indian jurist, political leader, philosopher, anthropologist, historian, orator, economist, teacher, editor, prolific writer, revolutionary and a revivalist for Buddhism in India. He was also the chief architect of the Indian Constitution. Born an "untouchable", he converted to Buddhism and is credited with providing the inspiration for the conversion of hundreds of thousands of Dalits or untouchables to Theravada Buddhism. In August 1947, the new Congress-led government invited Ambedkar to serve as the nation's first law minister. The constitution that he drafted provided constitutional guarantees and protections for a wide range of civil liberties for individual citizens, including freedom of religion, the abolition of untouchability and the outlawing of all forms of discrimination.
Sangharakshita, then still a bhikshu, participated in the conversion movement from 1956 until his departure to the UK in 1963 where he founded the FWBO recently renamed Triratna.
A little known fact is that Roma gypsies trace their origins to the Dalits of India and several have followed the lead of their Indian compatriots and converted to Buddhism, often as a response to discrimination. There is a sizeable Gypsy Buddhist community in Hungary, they take their inspiration from Dr. Ambedka and are officially affiliated to the Triratna Buddhist Community.