Yesterday thousands of Tibetan exiles attended the funeral in Nepal of Shamar Rinpoche, one of Tibetan Buddhism's most senior monks who died last month in Germany of a heart attack aged 62.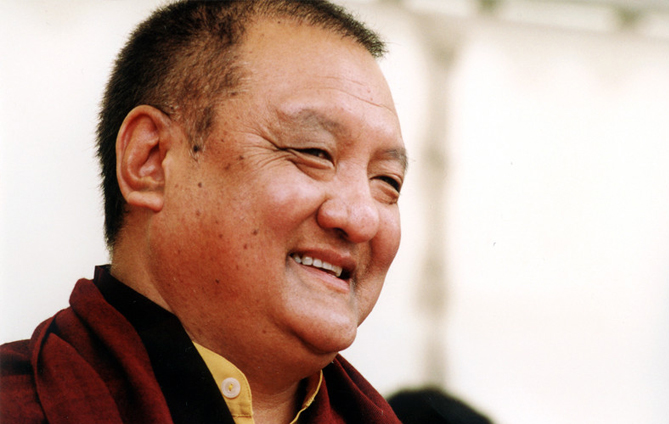 Nepal's government announced on Tuesday that it would allow the funeral and cremation of Shamar Rinpoche to take place in the country, reversing an earlier refusal seen by some as resulting from pressure from China.
The decision came after Prime Minister Sushil Koirala returned from the United States following treatment for lung cancer and held an emergency cabinet session to overrule his deputy prime minister, Bam Dev Gautam. Shamar Rinpoche's body was brought from Bhutan on Tuesday to Shar Minub, the monastery he ran near the capital Kathmandu.
"The cabinet meeting endorsed a policy to cremate a foreigner's body in Nepal if they have cultural and religious ties to Nepal and wish to be cremated here," said Minendra Rijal, a government spokesman.