This post is not particularly Buddhist but it is very Isle of Wight! Today started with the annual
Round-the- Island race
leaving Cowes at 6:00.
As reported in the
Isle of Wight County Press
, "this epic event, dubbed 'Britain's favourite yacht race' has attracted a record number of entries this year, now standing at a phenomenal 1,908 since entries closed last Saturday.
Rod Nicholls, commodore of the Island Sailing Club (ISC), said: "We're all very excited at the prospect of welcoming a record fleet on the Royal Yacht Squadron line in Cowes early tomorrow morning.
"We're hoping for good sailing conditions to help get everyone away on time and safely round the Island."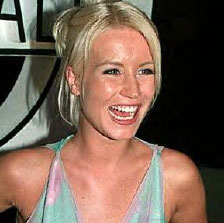 The first start is at 6am when the gun will be fired by TV personality Denise van Outen to commence a series of class starts lasting one hour 40 minutes, that sees 11 different classes of boat set off on their epic one-day racing adventure."
The North island may have the Olympics next year but this year the Isle of Wight is hosting the
Island Games XIV
. Later on today at 5 p.m. is the Opening Ceremony Parade in Ryde town and along the Esplanade.
The International Island Games were founded in the Isle of Man in 1985 and today include 25 member islands in, or associated with, the nine sovereign nations of Canada, Denmark, Estonia, Finland, Greece, Norway, Spain, Sweden and the UK, plus the Caribbean.
The Island Games have become one of the largest international multi-sport events in the world, behind the Commonwealth Games and Olympics.
During the summer of 2007, the Isle of Wight secured its bid to host the NatWest Island Games 2011 which will be held from 25 June – 1 July. Around 4000 athletes and officials plus many supporters clubs will be attending.
We wish all competitors in these events the very best of luck. (Here's the Buddhist bit!) It's theirs and our chance to practise Mudita, sympathetic or vicarious joy, the pleasure that comes from delighting in other people's well-being or
success
rather than begrudging it.