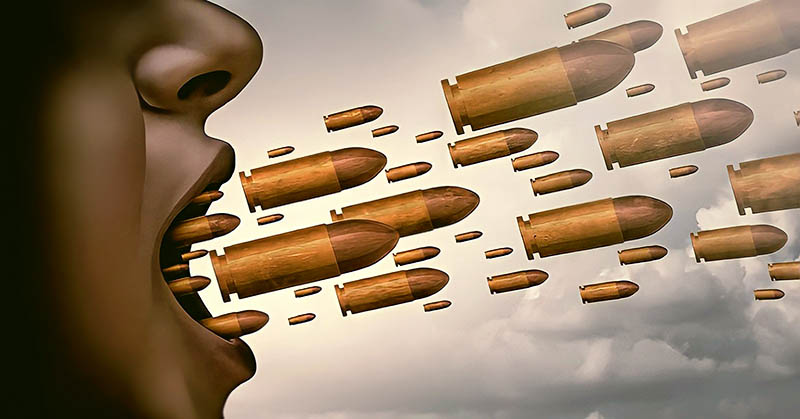 Avoid speaking harshly to others;
harsh speech prompts retaliation.
Those hurt by your words may hurt you back.
Dhammapada v.133
That our intentional actions have consequences is a basic lesson in life. This verse highlights the way heedless speech can have painful consequences. We would be wise to consider how the opposite also holds true: that respectful, considered speech has positive consequences. Such a teaching is so simple that we might overlook its real value. So let's slow down and take time to observe the evidence in our daily life. How do we feel having followed a hurtful impulse? Possibly initially we could feel good having been freed from pent up resentment or frustration. But how about a day later or a week later? And conversely, how do we feel when we recall having made an effort to avoid causing harm?